Three Travel Editors Speak Their Mind
I was the keynote speaker at the recent conference for the North American Travel Journalists Association, but of course I learned a thing or two while I was there. I had to miss the airline magazine editors' panel while I was on a blogging one, but I did get to attend a panel with three other editors. They're pictured here at the top:
Ken Shapiro, TravelAge West, Editor-in-Chief
David Lytle, Frommers.com, Editorial Director
Spud Hilton, San Francisco Chronicle, Travel Editor
These are three very different publications, with very different needs, but one thing they seemed to agree on: "We don't owe you a living." It was your choice to become a travel writer instead of say, a software manual technical writer, so don't bitch and moan about how they're not paying you enough to live on. Find a way to make it work, write your own rules for your own pub, or do something else. Spud Hilton was, as usual, the most outspoken and blunt. "Nowhere in my job description does it say I have to make it easier for you to vacation for a living."
Beyond that tough love advice, here are some practical tips and thoughts that came out of the panel.
1) If you get a quick answer from one of them, it's usually very bad or very good. Spud says he'll answer right away if "This is the most brilliant thing I've ever seen" or "Have you considered another field?"
Ken added, "Don't assume no news is bad news. The 'no' answers are the easiest and quickest." The three agreed that six weeks was enough time that you could follow up by e-mail. Things do get lost or buried sometimes. Spud says he gets 400+ e-mails a day and most of those aren't spam (unless you count press releases as spam). He added that there are only 12 full-time newspaper travel editors left in the United States, "but there are still 4,000 of you writers."
2) Each publication has very different needs and if you don't take the time to figure those out, you're handicapped from the start. The San Francisco Chronicle only takes full stories on spec—and there had better be a real story in there. TravelAge West is a trade publication, so they want good writing but their audience is well-versed in the industry and doesn't like a lot of b.s. or fluff. Frommer's is all about cranking out lots of content, repurposing it, and filling custom requests for corporate clients. "We're not looking for writers," says David Lytle. "We're looking for reporters, for data gatherers. Our ideal is someone who can also gather good photos, video, maybe even sound." You often won't get a byline with them and your material will show up elsewhere, syndicated, with just Frommer's credited as the source. Decent paychecks, but no glory.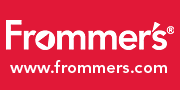 3) Your visibility matters a lot. Spud Hilton doesn't care who you've written for before if the story is good. But he's more likely to read and remember your e-mail if he's met you before face-to-face and/or is following you online somehow. David at Frommer's is more likely to hire an expert that he has found as an expert through Google searches. And if he's met you before, even better. Ken at TravelAge West says he works with a lot of writers he first met in person.
4) Do it right the first time, then don't slack off. If you do good work for one of these editors the first time, there's a very good chance they'll hire you again. It's always a safer bet to go back to the well than to hire a newbie. Unfortunately, some writers take advantage of that ease of access and slack off after a while. "I've had some very experienced writers send me heaping piles of caca that should never be published anywhere," says Spud.
"We've had to retire a few writers lately who were just not cutting it," says David. "They were getting lazy and turning in substandard work."
5) Have a clear angle in mind. You read this in every freelance writing book, but so many ignore it. If you don't have a clear angle, you don't have something to pitch. David says he'll sometimes get the proverbial query of someone is going to Paris and asking if he needs anything from there. "I don't know, a baguette?" he replies. The more specific and the more unique your idea, the better.
In general these publications pay between 20 and 40 cents per word, though David stresses that's the old way of looking at compensation. They pay by project, which may or may not result in lots of words on a page of print. Plus guidebook writing for Frommer's gets into a whole other financial framework.
I don't want to incur the wrath of these three by publishing their e-mail addresses here for all to see, but you can find them in any reputable editor database (see our travel writing resources section) or by nosing around their websites. Here are their Twitter handles though and Spud says if you can fit your query into 140 characters, you've got a good angle.
@spudhilton
@davitydave
@kenshap